Finding an Istanbul property for sale is something thousands of investors are looking to do with over 12,000 properties in Turkey sold to foreign buyers in 2013.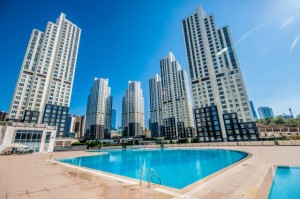 Purchasing the right Istanbul property for sale can offer excellent opportunities for both rental returns and capital appreciation, not to mention lifestyle options for those buyers looking for more sun and relaxation.
Istanbul is Turkey's largest city with close to 15 million inhabitants and growing by the day due to its focus as the country's business, cultural and historical hub – with demand to find an Istanbul property for sale high amongst migrants, investors and lifestyle buyers.
With many of Istanbul's population under 30 new commuter towns are springing up in the suburbs, and former shanty town areas are being replaced with luxury Istanbul apartments and off-plan Istanbul villas.
Sourcing an Istanbul property for sale that meets your requirements takes time as there are now so many exciting options for Istanbul property – but it is wise to get to know Istanbul's districts first so you can make an informed purchase.
Nisantasi, part of the Sisli district, is a good place to start your search for an Istanbul property for sale. Much like London's Knightsbridge, Istanbul property here is expensive with luxury residential apartments and high-end brand boutique shops. An entry level 2 bed Istanbul apartment would be around £250K.
For slightly less, in downtown Taksim, a luxury 2 bed Istanbul apartment can be found for around £180K with a possible rental return of £1400/month.
And then there is Galata – Istanbul's arty district – with newly renovated listed buildings now changed to luxury Istanbul apartments. Galata is undergoing something of a regeneration but buying an Istanbul property for sale here would make a sound investment – even in the short term.