Real estate in Istanbul is offering ever greater opportunities for investors, especially as Turkey is now enjoying a period of stable economic growth with its economy set to grow around 5% each year in the medium term.
Istanbul's unique features include its strategic location at the crossroads of Europe, Asia and the Middle East plus the enormous domestic market – it is these strengths are attracting investors to real estate in Istanbul.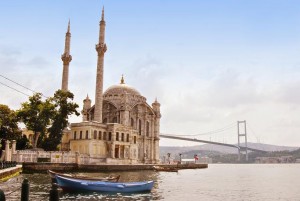 As Turkey starts to do more business with world markets like Africa, the Middle East and Asia, the shift in capital flow will accelerate economic and migration growth in Turkey and lead to more demand for real estate in Istanbul.
With Turkey's new investment scheme and continued reform programs, investor's confidence in real estate in Istanbul is at an all time high as the country becomes a more attractive proposition for FDI.
Indeed, Turkey is considered as one of the most attractive investment destinations for foreign investors – Turkey exported more goods in 2012 than ever before despite the global recession: total exports exceeded USD 152 billion to 241 countries. A critical factor in this success were the well-trained and educated workforce, a large number of whom reside in Istanbul.  This in turn has led to demand for real estate in Istanbul outstripping supply with the government looking to build a further 250,000 new units in 2014 alone.
The location of Istanbul also offers another layer of opportunity with around 50 countries within a four-hour flight time from this dynamic city – a fact that has attracted international investment into 140 of Turkey's top 500 companies. The government is encouraging banks and developers to invest heavily in real estate in Istanbul in an attempt to satisfy the huge demand for new housing.
As a result, many suburbs are now benefiting from increased development with excellent opportunities available for acquiring real estate in Istanbul.