When considering property for sale in Istanbul it is worth noting that the international business community believes this city has much to offer. DHL, for instance, have been in Istanbul since 1981 and reported in 2010 that freight trade between Turkey and Asia had surged by more than 300% – consequently, DHL has chosen Turkey as it base for expansion into Europe.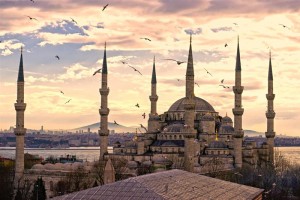 This is a typical Istanbul success story with many multi-national corporations choosing to head quarter here – this is indeed good news for anyone thinking of investing in property for sale in Istanbul as the value of Istanbul property will continue to appreciate.
Turkey started to negotiate its accession to the EU in 2005 and is making progress on becoming an EU member state – so now it a very good time to look at property for sale in Istanbul whilst entry point prices are still low.
A 1 bed Istanbul apartment centrally located starts for as little as GBP61K whilst a 3 bed Istanbul apartment can be purchased for around GBP95K – it is no wonder that investors are flocking to this city to view property for sale in Istanbul.
With EU investment in Turkey continuing – in the last 6 years the EU has directed 202 projects to Turkey (Ernst & Young) – so too is Asian investment with Japan's Mizuho Financial Group expanding its market presence in Turkey. It is clear that Turkey and Istanbul are recognised as high growth areas by major world economies which can only be good for Istanbul property – consequently there are many more options available for property for sale in Istanbul. Some of the best opportunities can be found with Istanbul off-plan apartments -  with new projects are planned for the city's commuter belts.